Our History
The Academy of Excellence (AOE) started in 1993 when parents and members of Faith Christian Family Church sensed the call of God to start a school to provide excellence in education, leadership and Christian character for Carroll County.
Beginning with a preschool class of just nine children, after 26 years the AOE has grown to include grades K through eighth.
In March, 2020, the Arkansas Nonpublic School Accrediting Association (ANSAA) accredited the Academy of Excellence. Accreditation status is reviewed on a periodic basis; therefore, AOE maintains continuous self-study and improvement mechanisms to insure the quality of our program.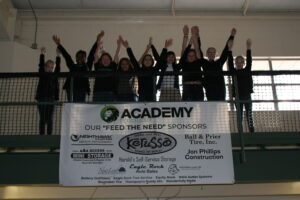 Alumni from AOE consistently finish high school at the top of their class, do exceptionally well at college, and enjoy successful and productive Christian lives.
Click for AOE 2019 State-Mandated Immunization Report.